About This Course
In this course you will learn about;
1. Purpose of a Résumé
2. Understand ATS
3. Components of a Résumé
4. Decoding Job Description
5. How to Write a Cover Letter
Along with the self phased learning video's, you have access to;
Warriors Way Community
Exercise File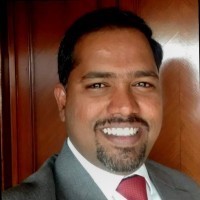 Prasath Ganiraj
Hello Friends,
I am glad to meet you and I sincerely hope this course delivers what you are looking for.
I am a professional coach, Trainer & Facilitator. My vision in life is to build people and help them achieve their goals.
I am the founder of Ganis Counsel a social enterprise which worked to build the less priveliged youths of our country teaching them communication skills, leadership & motivation and currently serving as a board member of Alpha TV.
For over 15 years I have worked with various corporates like Aircel, ZTE, Sutherland, Microsoft, Nokia, Vodafone, TCS BPS, OYO, etc building people & organizations.
Thank you very much for giving me this opportunity to build you.
Example Featured Products
Showcase other available courses, bundles, and coaching products you're selling with the Featured Products block to provide alternatives to visitors who may not be interested in this specific product.
Check your inbox to confirm your subscription